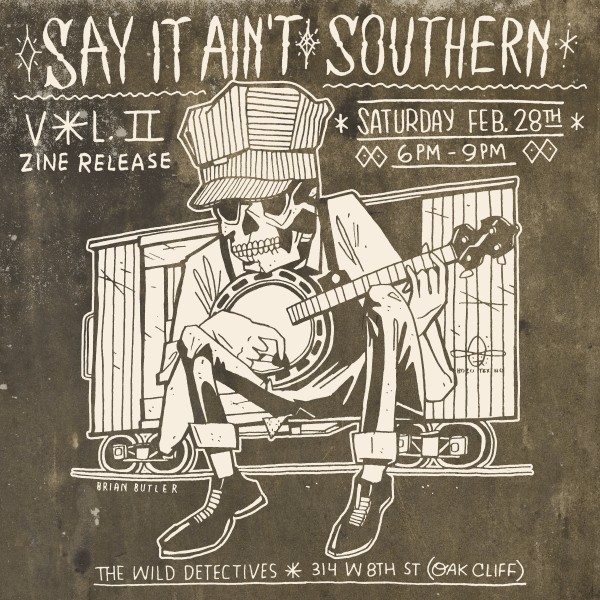 Here it is folks! The Say It Ain't Southern Vol. 2 zine release is going down Saturday, February 28 at The Wild Detectives (Oak Cliff) from 6PM – 9PM. I'm really proud of this second issue and had a lot of fun putting it together. Hope to see everyone there!
Pre-order the zine now at sayitaintsouthern.bigcartel.com.
SIAS Vol 2. features work from the following artists:
Arturo Torres, B-Side, Bird, Brian Butler, Chad Eaton, Debt (A2M), Deuce Seven, Dixie Rebel, Faves, High Ball, High Pockets, Hindue, Holy Shit, Janky Lean-To, Lamps, Nicholas Danger, Pat Perry, Plot, Relish Today, Skipper, Sunflower Seed Kid, Tex Goth, and Wooden Axle.
Amazing flyer by Brian Butler.